Sending Cards on Saturday
The Third Thursday of this Month

5:00pm (Mountain)
7:00pm (Eastern)


Building Your Business by Sending Cards on Saturdays
"Sending Cards on Saturday
Janine Walks you through the process of using  Direct Mail to grow your business. A side benefit to this process is continued connection and follow-up with Prospects by Sending Cards on Saturdays. You will receive: 
Janine's Processes & Systems for Sending Cards

Simple solutions for adding addresses from all of your different social media platforms, contact lists and business cards

The Critical 4 Hours that Janine uses to build her businesses.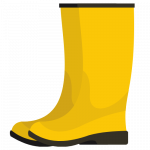 Monthly Drawings for My Artwork
As a way to say, "Thank You" for all the support, kindnesses and fun that I have had with my online students, clients, customers, I have created this monthly drawing where I send a "lucky winner" an original artwork that I am building for one of my books, projects or cartoons that I put into my programs.
It suddenly dawned on me that I have rarely shared the "Art" part of the work I do to build what I build. The only folks who ever saw my hand drawn work were my children or the graphic artists I worked with that digitize all my ideas into a more professional looking form. Here is my way of bringing you into the wacky world that is my creative process for the Fun I have in Life.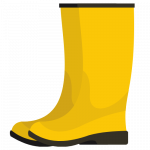 Creating Connection on LinkedIn [6 part video series]
Ian Kingwill and Janine Bolon team up to bring their 30+ years of business building and connection together into a 6 part video series on how to use relationship marketing to bring in new clients, stay connected to current customers and build a business that will bring you joy rather than heartache. Give us a look by clicking here.