Programs to Bring "Your Critical 4 Hours" into Daily Practice
with Janine's Coaching Programs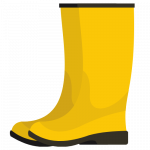 1-to-1 Private Coaching
Private coaching with Janine is highly transformative and hits all areas of your life. She will dive into the physical, mental, emotional and spiritual reasons of, "Why am I in Business?" You will receive: 
Janine's Custom Made Online Course walking you through the process of building your solopreneurial life.

All the benefits of the "Basic Business Building Programs" she has run for over 30 years.

Twice Monthly private coaching sessions how you spend each week working "on" your business and how you are working "in" your business.
Custom made Phone scripts for what to say to "Prospects" during first connections
Custom made Email Scripts on what to write to "Prospects" as follow up and reminder connections
Building Brand Awareness through Direct Mail and Email Campaigns 
Systems for all areas of your business from how to handle business cards that are laying around your office to automating your pricing schedule and calendar.
$950/month (for 6 Months)
A 30-min ZOOM strategy session is required, please call or email my production assistant, Tasha Wilmore
303-747-3760
[email protected]
The Mindful Money  (10 Steps to Abundance) Program
"Don't go into debt for your business, you're life is worth more than that!" This  self-paced course is based on 26 years of experience helping  families & students walk through the emotional blocks toward money and it's sister, Abundant Living. Included in your subscription is 
twice-a-month group coaching calls on ZOOM
A 10-Step Process for Abundant Living, 

Emotional clearing worksheets to focus your financial targets

Clarifying templates for Wants vs Needs vs Wish Lists

integrating the 60/40 Principle for Life!
 You will be able to master the machinations of money. 
$37/month 
"The Write Habit" Program
Building a book to bring your story and your business to the forefront is a perfect lead generation tool. This Writer's Group will take you from the desire of wanting to write your business' story to creating a writing habit that will allow you to build a Ready-to-Edit Manuscript. 
You will receive:
Here is a program & community that teaches you how to create the writer's habits necessary for success as well as accountability meetings to keep you on track. 
It is time to make The Write Habit!
$37/month